New Mexico Municipal Fire Chiefs' Association Website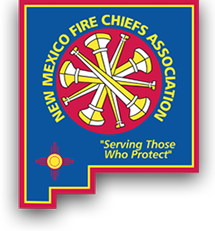 New Mexico Fire Chiefs Association Board of Directors
President (23)
James Salas, Chief Executive Fire Officer – Dexter
President Elect (23)
Kevin Hope, Fire Chief – Artesia
Director II (23)
Diane Queener, Fire Chief – Texico
Director III (24)
Timothy "TJ" Cathey, Fire/EMS Chief – Portales
Director IV (24)
Mike Cherry, Deputy Fire Marshal – Quay County

Immediate Past President (23)
John Gabaldon, Fire Chief – Los Lunas
22-23 New Mexico Fire Chiefs Association Application
22-23 New Mexico Fire Chiefs Association Paid Members
Staff Liaison:   Jackie Portillo
2022 Louis Jones Memorial Scholarship deadline extended!  Please submit your application by September 15th. 
22 LJM Scholarship Application
The Louis Jones Memorial Scholarship was established in memory of the late Louis Jones, Fire Chief for the City of Roswell, New Mexico who died in the line of duty on March 26, 2002.  Louis was a twenty-year veteran of the department, and had been the Fire Chief for about one year.  This Scholarship is intended to honor his work and dedication to the New Mexico Fire Chiefs Association.
Chief Baker's 2019 handouts for Volunteer Firefighter Recruitment & Retention click here